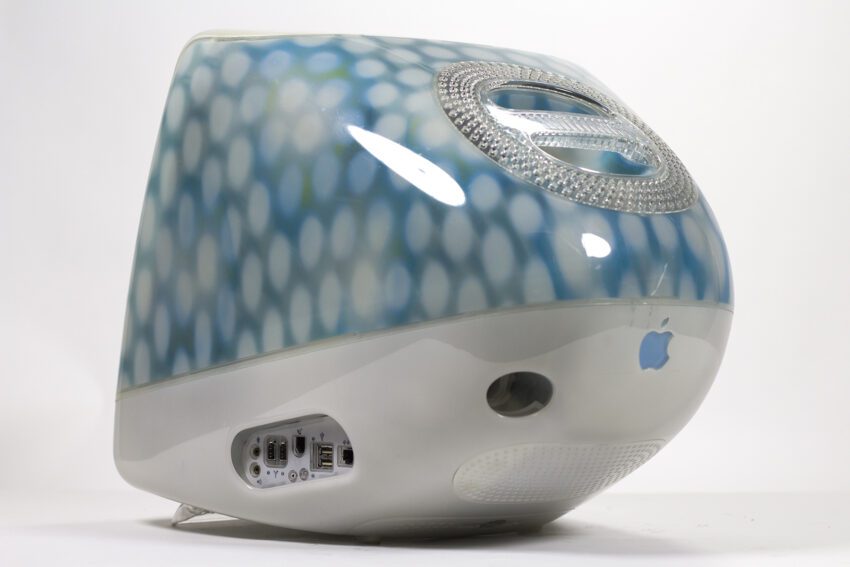 Flower Power and Blue Dalmatian to the rescue?
Flower Power and Blue Dalmatian to the rescue?
At the start of 2001, Apple was (still) in terrible financial shape. Revenue had cratered to the lowest level since the late 1980s. For years they had been selling off assets—such as ARM Holdings—just so they could continue to tread water.
In February, my coworkers and I gathered in a conference room at Apple to watch the keynote address for Macworld Tokyo. People were in an anxious mood and were hoping for something compelling to be unveiled.
Steve Jobs walked out on stage, looking paunchy and visibly sweating at times. He looked clearly uncomfortable in a suit and was sporting a wrinkled tie.
Our hearts sank as this sweaty man unveiled some of the oddest-looking products Apple has ever made.
But these weren't the only designs that were created. The team came up with more than a dozen designs to present to Steve. None of the others have ever seen the light of day, probably because the product was widely considered a failure. It was shelved 5 months later.
Over the years, designers had learned if they only presented their absolute favorite designs to Steve, there was the risk that everything would get rejected. Rather than risking a huge setback, the designers would mix in some designs they didn't like as much. They hoped that presenting a wider menu of options that something would resonate with Steve.
And then there were the curveballs. These were designs they were sure that Steve would reject. They felt that after some rejections, he would be look upon the other designs more favorably.
This time around the two curveballs were named Flower Power and Blue Dalmatian.
And he loved them.