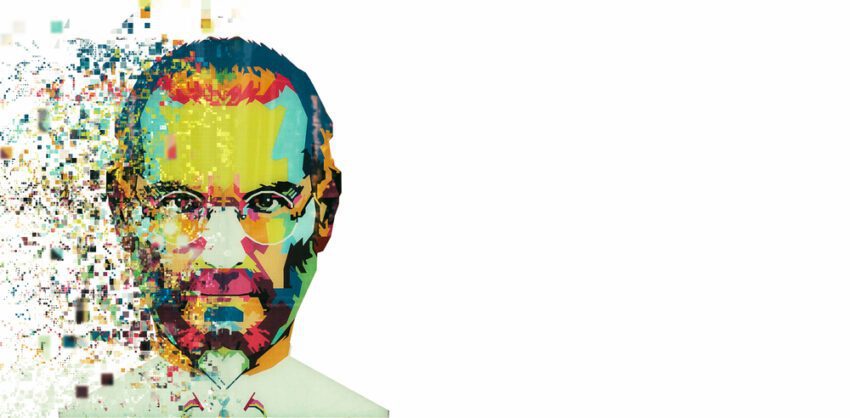 "Why does Mail have to be so fucking complicated?"
"Why does Mail have to be so fucking complicated?"
I always joked that I didn't work with Steve; I worked near him. This anecdote falls into that category. In the early days of Mac OS X (now macOS), Mail was prominently featured in keynote addresses because it was a good showcase of the new operating system. The week before a keynote, they would do rehearsals, including demos.
As I mentioned in my article on the "iMail" concept, I was getting increasingly frustrated with the complexity of Mail around this time.
The week before the WWDC 2004 keynote, my manager told me that Steve threw a fit during the rehearsal of the Mail demo. He was frustrated and paced around saying [paraphrased]:
Why does Mail have to be so fucking complicated? You read email, you compose new messages, you send them. That's it!

Steve Jobs, trying to use Mail.
I was thrilled to hear this anecdote. I didn't feel like I had many allies in the management chain that shared my desire for a much simpler Mail. And now I had the ultimate ally. I took advantage of this and sent Steve an email the same day.
I barely had time to get back to work when I got a reply.
A few weeks later, I was in a brainstorming session with the Human Interface team and Scott Forstall was present. I was often quiet during these types of meetings because everyone would be frantically talking over one another such that I really couldn't follow it. I was more the pondering, contemplative type.
This time around, though, Scott kept interrupting the flow, looking at me and smiling:
Why don't we ask cricket what he thinks? cricket? You seem to know a lot about designing things, why haven't we heard from you?

Scott Forstall, possibly passive-aggressively
That's when it hit me. Steve had forwarded my email to him.
Months later, fate brought me to the Aperture team, so the story sadly ended there.