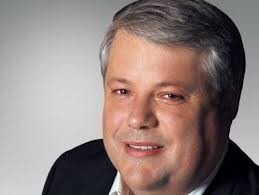 Out of context things you don't want to overhear
Out of context things you don't want to overhear
It's always fun to walk around and hear snippets of conversation coming from offices, conference rooms, or open areas. Sometimes you hear frightening things out of context!
My favorite overheard line came from when I worked on Aperture. We were in the same area of Infinite Loop as Finance, so we would frequently see the CFO, Peter Oppenheimer.
One day I was walking down the hall and Peter was leaning against a wall having a conversation with someone I didn't know.
What I heard coming out of Peter's mouth was:
I don't see why we have to get the FBI involved
Do I want to know the context? Should I sell my stock?