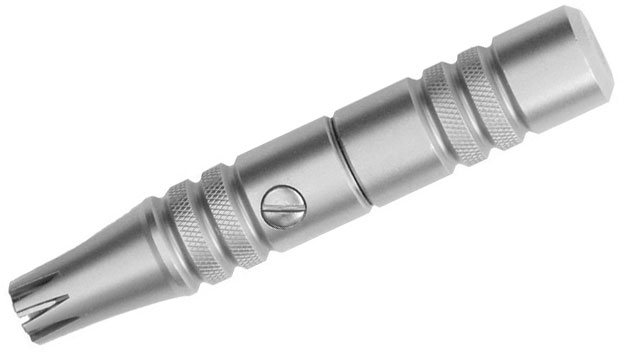 Nose hair trimmer for the apocalypse
Nose hair trimmer for the apocalypse
Photo: The manufacturer boldly describes this as "the future of manscaping"
Just because it doesn't have a keyboard, display, touchscreen, or run software doesn't mean it's not technology.
Like me, you have probably assembled a stash of items for the coming apocalypse. But in our modern age, everything needs batteries and that just won't do. So in case you're missing a nose hair trimmer in your emergency suitcase, here's one for you.
It's called the Groom Mate Platinum XL and has the following features:
The manufacturer only makes nose hair trimmers. Really.
It's called Platinum XL there is no Gold or Silver and no sizes other than XL. I guess they feel like everyone has big noses.
It requires no batteries. Apocalypse points!
It's an excellent conversation piece if you set it pretty much anywhere.
It trims nose hairs effectively if you follow the instructions of Amazon reviewer Scott McDonald: "Insert. QUICKLY Twist-Twist-Twist-Twist. Remove"
It rips nose hairs out by the roots if you don't follow the instructions of Amazon reviewer Scott McDonald. Could this be a form of permanent hair removal?
The company's slogan is "Trim Your Nose: The Future of Manscaping"
As an avid user, I love this product and feel so much more prepared for the apocalypse than anyone I know. Of course, perhaps nose hairs will be trendy then and I'll have no advantage over others.
So, this is a serious review despite the subject matter. Buy it!